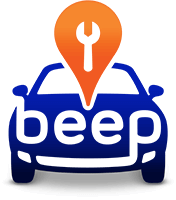 Tire service providers listed on our marketplace offer quality customer care while their professionals rotate, balance & align your tires. Easy-to-book service you can trust.
But when you need tire service, let Beep help. Book your appointment with one of our shops or at-home service providers today. Each one is 100% manufacturer warranty-approved. No matter the brand of tire you're driving on, our tire services will inspect, test and care for your tires like they deserve.
Proper Tire Maintenance
Plan a tire rotation every 10 000-12 000 km or 6 months, roughly. Of course, your owner's manual will specify this and our recommended tire experts have some brand-specific knowledge, too. This essential service ensures that the tread of your tires will wear more evenly, which means they'll last longer and your ride will be safer and smoother.
Beep providers will inspect tires for signs of distress, then rotate them so that the differential between axles isn't causing problems – not only helping you maintain your vehicle according to its warranty, but helping you get where you need to go, when you need to go there. Depending on whether your vehicle is an AWD or FWD or 4X4, you'll need slightly different tire care. But we'll leave that to the professional you choose- whether that be by bringing your car to a shop or the convenience of hiring a mobile home service.
An uncomfortable vibration while driving calls for a professional to inspect and care for wheels that are dirty and unbalanced. Balancing tires will prevent costly breakdown of your steering and suspension components and bring extended life to your tires.
Wheel alignment is also a critical piece in ensuring tire life. These precise adjustments make sure that the angles of your tires- to the road, to the axle and to each other- are optimal, leading to ideal safety & performance. Have one of our recommended customer care technicians run an alignment test, then breathe easy.
Even without a puncture or a leak, tires will lose pressure each month, whether the vehicle is being driven or is just parked outside your home. If you have the misfortune of getting a flat tire, we'll help you find someone to quickly and effectively take care of it.
Tire leaks can be tricky to find- is it between the tire and rim? The valve and rim? Is it just the valve? Or has something punctured the tire? We'll provide a list of trusted and qualified auto repair shops for you to choose from. They are affordable and reliable, and since you get to choose- convenient. Knowledgeable and competent staff will provide you with the customer care that you deserve. Let Beep be part of your plan to get your car back on the road safely again.
Tire Care Is Important
Don't take your tires for granted. They connect you to the roads you travel. They get you there and back again safely. Include tire service in your vehicle maintenance plan in a way that works for your schedule and your pocketbook. Let us help!
Use Beep to get the best price and customer care on quality tire service near you! Investing in your tires doesn't stop when you pay for them at the shop. Tire services such as rotations, balancing and wheel alignment will go far in ensuring the life, safety and performance of your tires. And that means more money in your pocket.
To see nearest locations offering Tire Service services