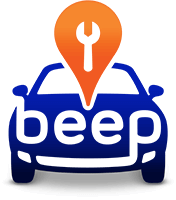 Rust-Proofing Your Car
Any driver on Canadian roads can tell you that winter is harsh on a vehicle— on just about every part. The body and frame of any vehicle are especially susceptible to damage by abrasion and corrosion and rust. Roadway chemicals, sand and gravel, hard water, and even oxygen itself is a liability to the metal of your car or truck. Consider a rust protection service.
Rust is simply the result of water and oxygen interacting on the surface of metal or iron, resulting in an oxide. Salt, sand, gravel and other road chemicals cause body paint to chip or wear down, exposing the metal to water and oxygen. Wheel wells and door panels are more obvious rust victims, but don't forget the parts you can't see, like the vehicle's frame and undercarriage!
Spending time and money now on rust-proofing your vehicle is an investment that saves you thousands down the road, when you have to bring your car to the body shop. Or, it can earn you money when it brings a profitable resale value right into your pocket.
Tar vs. oil-based rust protection
Extend the life of your vehicle with a Rust Protection application. Whether you choose a Rust Check treatment (tar-based) or a Krown one (oil-based), any of our providers' rust protection service is guaranteed to maintain the frame and body of your ride. You can simply purchase an undercoat treatment. Or buy a more comprehensive rust protection package, which will include rust treatment on all the metal surfaces of the car or truck.
Any one of our qualified service providers will work hard to clean and prep the metal of your vehicle, because they know that this is the most important part. Application of the rust protection product is then sprayed inside door panels, pillars, rocker panels, tailgates and more, to protect the metal from the inside. (Remember, the paint on your vehicle protects the metal from the outside). Each application, penetrates your vehicle's welded seams, crevices, joints, folds and corrosion-prone areas.
Over time, rust protection is a wise investment- buying longevity for your vehicle and a higher resale value. Don't wait any longer. Harsh conditions will come, and you can be ready for them! Book a Rust Protection application with Beep's easy-to-use app today.
To see nearest locations offering Rust Protection services