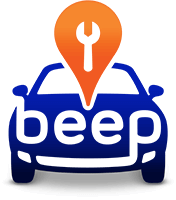 Warranty-approved auto service providers give your car a quality oil change. One search and you can choose from appointments and prices that are ready-for-booking.
Oil Change = Longer Lifespan
Owning a vehicle is a costly investment. Let Beep help you find an lube oil change service that will keep your money in your wallet and keep your engine running optimally.
One of the simplest and most effective ways to keep your repair costs down is to make sure that you change oil on a regular basis. Failing to do regular oil changes in your engine causes an accumulation of sludge in the engine and surrounding parts. The next time your dipstick indicates dark, dirty lube oil, you can know that the oil in your vehicle is doing its job well. The oil located in and travelling through your car's engine is not just lubricating components, but also trapping contaminants and helping to keep things cool. A lube change is car TLC.
OLMS
Your owner's manual will let you know how frequently to service oil and related components. Some lube change shops would have you showing up far too frequently. Knowing your manufacturer's recommendation, or paying attention to your car's Oil Life Monitoring System (or OLMS), could save you not just engine wear, but also time and money. In addition, limiting unnecessary oil changes will spare gallons and gallons of oil from having to be disposed of.
Any one of Beep's warranty-approved shops will provide a thorough oil change service that includes replacement of motor oils (both conventional and synthetic, depending on the needs of your vehicle) and oil filter. They'll make sure that your engine oil has the right additives in it to prevent acidification in your engine- a normal byproduct of combustion. A visual inspection of fluid levels, belts, air filter, wiper blades, lights and tire pressure is a standard addition to the oil service.
Booking your next oil change service with Beep is quick and easy.  Saving money on an oil change is no risk to you when you find and book with one of our warranty-approved providers- brought to you in one, easy search.
To see nearest locations offering Oil Change services