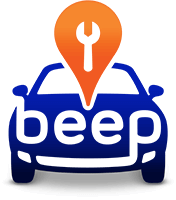 Beep auto marketplace list auto service providers wanting your business. Choose one to book your maintenance package with… the most affordable and convenient choice for you.
Cars are a costly investment; there's no way around it. The simplest way to save money on major repairs for your vehicle is to give it proper, timely, regular care and maintenance. Your vehicle stays in optimal shape for everyday use with some regular upkeep. A car tune-up today, means more smooth driving, with less hassle.  
It's easy to overlook things that seem to be working well. No strange rattling, odd smells or obviously poor performance. But to avoid surprising and ill-timed breakdowns, one of the best defenses is to give your car a regular tune-up. Avoid repair, and maintain. Vehicle care doesn't have to be complicated. Trust an expert technician to inspect, test, clean and replace your car's component parts.
Book a Maintenance Package today and discover the peace of mind that comes with regular car maintenance. Any of our highly-recommended, warranty-approved providers will make sure that their technicians closely follow the maintenance schedule that your vehicle's manufacturer recommends.
One of the most obvious benefits to booking a maintenance package for your car or truck is that one stop means multiple services with one drop-off. So, when you go out of your way to come to your booking, our service providers will go out of their way to give your car the best attention.
Maintenance Package Details
Car maintenance packages vary in the number of services they provide. Each one is different, with different degrees of service, for different costs, and sometimes with a different focus (for example, a seasonal offer, like a summer or winter maintenance package). Many, if not all, include a conventional oil change plus some version of a visual inspection of:
major systems (like the engine, or brake and exhaust systems) and components

items such as battery, radiator and plenty more; of tire wear, depth, pressure, and overall condition

and- of course- checking fluid levels of brakes, transmission, windshield washers, power steering and coolant.
Our providers sell car tune-up packages which show that they know what you are up against out on those roads. Whether it's the wet, potholed mess of spring or the icy, cold conditions of winter, a car maintenance package includes services that will keep your car operating optimally and safely, specific to the conditions that you find yourself driving in.
Your booking will include a report of recommendations for maintenance and repair. Someone will go over it with you, so that you can familiarize yourself with what they found under your hood. Your maintenance package report may find the need for costly repairs, but it doesn't include them. That way, you get the tune-up service you paid for when you booked- no surprises- and you can separately schedule the more major repairs at another time that is more convenient for you.
Save time surfing around for quotes and package descriptions. Use Beep now to discover a list of service providers near you, who are reliable and affordable. Our auto service marketplace contains maintenance and repair shops who are keen to earn your booking on account of their low prices, great hours of service and convenient locations.
Book your vehicle in for some TLC, and hit the road with peace of mind and a smooth ride. Download the Beep app today and get going!
To see nearest locations offering Maintenance Package services