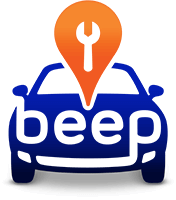 Why paintless dent repair?
Perhaps you are looking to sell your vehicle and want to increase its resale value. Or maybe you're about to return a leased vehicle and want to reduce any damages that will be charged to you. Or, it's just time that you got your car looking good, so that you are once again proud to drive it.
Good news— those low-impact dents and door dings from shopping carts, fender benders, and hail damage, can be efficiently and affordably repaired with paintless dent repair, or PDR.
Skip the days and costs of waiting for the auto body shop to sand and fill and paint and polish your dents. Don't risk a poor colour match. With any of our PDR providers, dent repair is quick and available to you at fraction of the cost of a body shop. Repair of dents and dings are applied to a small area, rather than a whole door panel for example. Costs and time spent are minimized.
What about DIY?
Some DIY folks would convince you to get a kit and take the project on yourself, but why risk it? From finding a good working position and gaining proper access to the dent, to knowing how to use the properly-sized knockdown tool and line board, micro-repairs are not as easy to do well, as they appear to be. Using the right tool, in the right area, with the right pressure is not a given. A glue puller system may look like the perfect tool to do the job, but unfortunately, it won't come with the expertise, professionalism or guarantee that one of our Beep service providers will.
Using professional-grade tools and- more importantly- training and experience, our PDR providers will gently manipulate the metal back to where it should be before the hail or shopping cart hit it.
Save money on insurance claims for all of your hail damage and low impact dents that need a fix. Scratch and chip repairs can often be undertaken by these same specialists. A PDR technician will restore the metal to its original state without compromising an existing paint job, saving you time and money.
Search through Beep's service providers to find a convenient and affordable technician to get your car looking new. Fix auto dents or dings easily using our app today. Locate a service provider close to you, whose hours match your schedule.
Beep helps you save your time and money. Download the app today!
To see nearest locations offering Low-Impact Dent Repair services