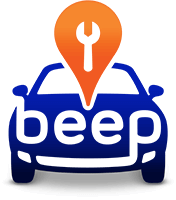 While electric vehicle range is ever increasing, current hybrid & electric vehicle range can vary anywhere between 200 to 500 kilometers until the next charge. With Beep services, easily locate nearby EV charging station wherever you are!
As amazing as electric vehicles are, with quadruple the efficiency in "fuel economy" to that of conventional vehicles, it will take some time before they become more prevalent on the road. And the same goes for EV charging stations. Beep Services makes it easy for drivers to spot charging points near by or along their journey. Drive electric vehicle worry free!
Levels of power outlet for EV Charging
First generation of electric car buyers plugged in their electric vehicle at home, however more and more charging points are becoming available. There are different levels of charging outlet that can take shorter time or longer to charge your vehicle.
Level 1 charging generally refers to the standard household outlet with 110 volt, with three prong household plug, and can take up to 8 – 20 hours to fully charge a EV
Level 2 charging stations requires a dedicated 40 amp circuit and uses 240 volt system that is similar to your clothes dryer plug. You can expect to get a complete charge in about 4 to 6 hours.
Level 3 charging stations can charge your electric vehicle eight times faster, with 80% charge in as little as 30 minutes. It uses a 480 volt system, also known as Direct Current Fast Chargers (DCFC). Currently, the Mitsubishi "i" and Nissan LEAF are among the few vehicles that are compatible with level 3 chargers.
With Beep Services, find the nearest EV charging station so you can power up, get back to saving the planet!
To see nearest locations offering EV Charging Station services