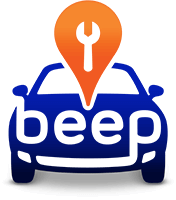 We help keep your car on the road and your money in your pocket. Our auto repair service providers want to repair your car. Make your choice for quality and price.
Although vehicles today are being manufactured better than ever and performing at levels that were not easily afforded by the average income, they still break down. A vehicle is a very complex machine made of many intricate systems and a myriad of moving parts. Even with regular maintenance, it's not always easy to know when it is time for car repairs.
Plus, for many drivers, bringing their car into the repair shop can be a daunting task. Where should you bring your vehicle for the necessary services? Auto repair shop? Dealer? What is most important to remember at this point is that your car needs to be serviced and maintained by a trained technician who can provide quality auto services.
Before Booking Auto Repair…
Before you bring your vehicle in for maintenance or car repairs, pay close attention to it for a few days or weeks. Notice any sluggishness, sticky pedals or slow response to you as driver. Are there any odd sounds? Be able to describe them and try to locate where you hear them from. What is performing well, as expected? All of this can be helpful information to communicate to the service specialist who receives your car.
Of the wide pool of possible repair services, auto health relies perhaps most heavily on getting regular oil changes. Your engine oil keeps your car on the road, and your money in your wallet. Extend the life of your engine by preventing buildup of debris, and corrosion through regular care.
Quality auto services and repairs quickly add up. To minimize these costs, here are a few driving tips:
Drive smoothly. Take-off and braking shouldn't be abrupt. This is hard on several different systems in your vehicle.

Don't delay repairs that you know should happen. Pay attention to that "Check Engine Light" when it comes on.

Get your tires rotated. They don't wear out evenly, so moving them around your car will prolong their life by moving the 'wear' around.

Ask the repair shop to change your air filter according to the manufacturer's recommendation. This simple replacement will ensure a longer engine life.
Whether you need a quick tune-up or more comprehensive auto repair services, let Beep auto services marketplace help you find a quality, warranty-approved, convenient service provider! Contact us today!
To see nearest locations offering Auto Repair services