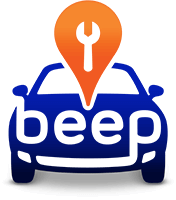 Looking for auto parts or accessories to replace, recycle or upgrade your ride? Get access to  an extensive selection of auto part stores with OEM replacement parts and aftermarket auto parts for imported and domestic cars.
With the most comprehensive list of auto part stores, seek out best offer and selection to suit your needs. Whether you are looking for repair, replacement, or rare aftermarket accessories for your vehicle, you can choose from a number of supplier and auto stores at the tip of your finger.
Tips for buying Auto parts
Clearly state the item along with details about the car itself – VIN number usually does the trick. Depending on whether you are buying basic items like alternators and starters, or a rare hard-to-find parts, it may be wiser to check the parts in person.
While purchasing computer, modules, sensors, engine and transmission part, don't be afraid to ask for help because some parts are very unique to the make and CAN break your car's systems, especially in the new models.
If you are simply looking to enhance the aesthetics of your car with an aftermarket add on such as spoiler, body kit, wing etc., make sure it physically fits your vehicle and style. If the spoiler is made specifically for your vehicle, you can easily make the order without additional research.
Unless you are well versed, and know exactly what you need, do not fall prey to poor quality parts, or parts that just don't fit what you are looking for. While there are several avenues to purchase auto parts and accessories, Beep took the time to find reliable, quality assured auto part supplier that is ISO certified and is experienced in auto parts for you.
With Beep For Service, you can choose from a number of trusted auto part suppliers and stores to find exactly what you are looking for!
To see nearest locations offering Auto Parts services